The limited-edition collection — which features the Nets, Celtics, and more — is set to drop on Thursday morning ahead of NBA All-Star Weekend kicking off in Salt Lake City next weekend.
Menswear designer Todd Snyder and the NBA are partnering up yet again for a mash-up of modernized streetwear with a traditional gentleman's fabric touch with NBA All-Star Weekend beginning on Feb. 17. The collaboration will highlight some of the league's biggest teams in larger markets, including the Atlanta Hawks, Boston Celtics, Brooklyn Nets, Golden State Warriors, Los Angeles Lakers, and the New York Knicks.
The limited-edition "Todd Snyder x NBA All-Star Drop" features teams' logos on exclusive New Era caps and tracksuits. Previously, Snyder and the NBA teamed up on "The Courtside Collection," which featured team logos on french terry sweatshirts and turtlenecks, cashmere sweaters, and leather varsity jackets.
Sign up for our newsletter
Quick Glance: Todd Snyder x NBA All-Star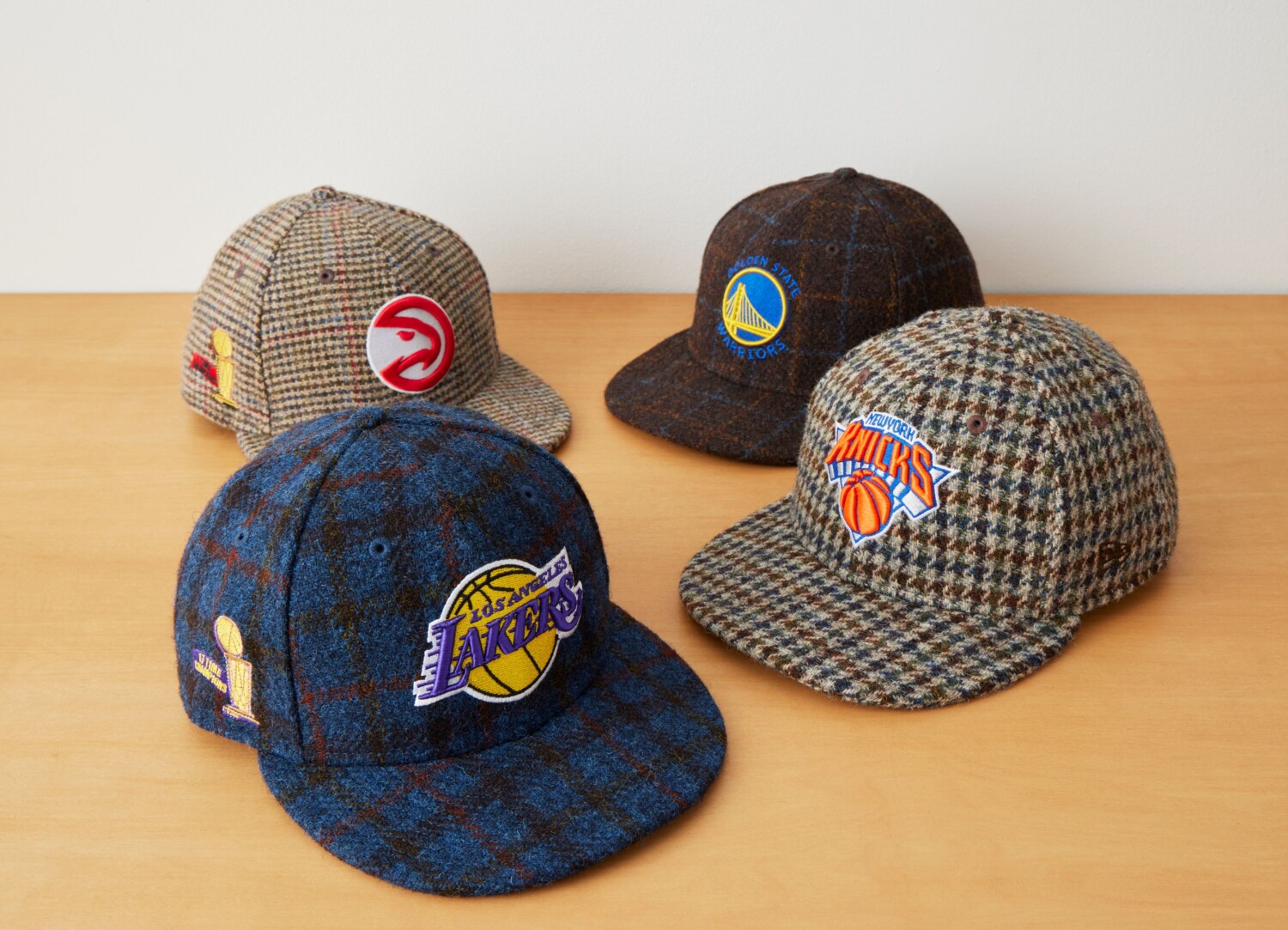 The latest collaboration also brings fashion innovation into the metaverse. Snyder's in a partnership with NBA All-World, a real-world mobile basketball game featuring some of the most prominent players in the Association. This particular move was developed by Niantic that extends a newfound relationship with the NBA and NBPA, bringing the world of the NBA to neighborhoods around the metaverse by recruiting NBA stars to your team, leveling them up, and competing to rule your own local court.
"The past few years we've seen a rapid industry shift in how and where brands choose to interact with consumers. Collaboration has always been a key part of my brand and when meeting with Niantic for NBA All-World, it became clear to me the potential of using both our platforms to speak directly to a wide audience of new and existing consumers in key growth markets across the U.S. and globally." said Snyder.
"While the relationship between fashion, sports and gaming is not new, we are seeing this marriage explode with new access points for brands and consumers in unexpected ways."
Of course, players will have the ability to sport digital versions of the new Todd Snyder x NBA Collection. The metaverse partnership with NBA All World and Snyder will continue throughout 2023 with exclusive platform drops planned. In the meantime, this exclusive collection will drop on Feb. 9 at 10 a.m. ET.
Read More:
It's October, which officially means we're in the final stretch of the year. Welcome to Q4, folks. A peek into today's edition: Coinbase Takes DC Same Day Gary Gensler Testifies Before Congress Coinbase mobilized the crypto community,…
Read More:
Sign up for our newsletter