Interview
This story is part seven of Boardroom's Women's History Month series highlighting bold figures forging distinctive paths in the worlds of sports, business, culture, and entertainment.Part I: Morgan DeBaun | Part II: Valentina Shevchenko | Part III: Dany…
The drummer, DJ, and serial entrepreneur — with an assist from Sly Stone — is ready to take his creativity to the next level with new venture AUWA Books. Ahmir "Questlove" Thompson is adding…
Interview
This story is part seven of Boardroom's Women's History Month series highlighting bold figures forging distinctive paths in the worlds of sports, business, culture, and entertainment.Part I: Morgan DeBaun | Part II: Valentina Shevchenko | Part III: Dany…
In 2003, basketball's best-selling stars spotlighted a shift in culture and eras. Learn how hip-hop and hoops collided in Hall of Fame fashion….
See All +
Latest
South Carolina is still favored to cut down the nets in the NCAA women's tournament, but who are the Gamecocks' primary challengers? In true March Madness style, the first weekend of the women's NCAA…
The second season of MLB on Apple TV+ will now only be available to paying subscribers after games were free in its debut season….
Watch
On this week's episode of "The ETCs," Kevin Durant checks in from Phoenix. He & Eddie Gonzalez break down everything from Bronny James' next steps to their most anticipated albums of 2023.
The MLS and US Soccer star takes Boardroom behind the scenes of his new lifestyle brand, Mount Avery, which blends his love of nature and fashion. DeAndre Yedlin's soccer career has taken him around…
Ashlyn Harris, the two-time World Cup champion and current Global Creative Advisor for Gotham FC, sits down with Rich Kleiman in this week's very special episode of Out of Office….
View More +
Technology
Google's Bard AI has arrived in the US and UK with a few different offerings than its competitors in the space, including OpenAI and Microsoft — here's what you need to know. Google is…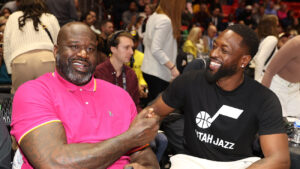 The company behind the upcoming TGL indoor golf league expands an impressive list of all-star investors that already included Serena Williams, Lewis Hamilton, and Justin Timberlake. TMRW Sports, a star-studded startup founded by Tiger…
View More +
Culture
The gaming company posted a profit of $48.2 million for Q4 of the fiscal year 2022, with plans to keep cutting excess costs. GameStop stock surged as much as 40% on Wednesday after the…
As the star of its latest shoot, Grammy Award winner lauded the brand's ability to make women feel "comfortable and sexy." From Snoop Dogg to Cassie and Tyra Banks, Kim Kardashian's shapewear brand SKIMS…
Load More +
Entertainment
Interview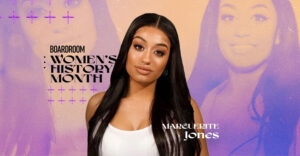 This story is part seven of Boardroom's Women's History Month series highlighting bold figures forging distinctive paths in the worlds of sports, business, culture, and entertainment.Part I: Morgan DeBaun | Part II: Valentina Shevchenko | Part III: Dany…
The drummer, DJ, and serial entrepreneur — with an assist from Sly Stone — is ready to take his creativity to the next level with new venture AUWA Books. Ahmir "Questlove" Thompson is adding…