The iconic artist and the Three Stripes are reportedly ending their partnership due to creative differences. After a five-year partnership, Beyoncé and Adidas are calling it quits, as noted exclusively Thursday by the The…
Interview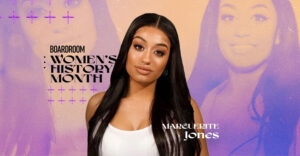 We picked the brain of mind behind some of RCA Records' greatest hits of the decade, including Latto's chart-topping pop-rap hit from her sophomore album 777….
Interview
This story is part seven of Boardroom's Women's History Month series highlighting bold figures forging distinctive paths in the worlds of sports, business, culture, and entertainment.Part I: Morgan DeBaun | Part II: Valentina Shevchenko | Part III: Dany…
In 2003, basketball's best-selling stars spotlighted a shift in culture and eras. Learn how hip-hop and hoops collided in Hall of Fame fashion….
See All +
Latest
Ricky Rozay's Collins Ave strain is set to release in the summer of 2023 in partnership with cannabis brand High Tolerance alongside two other flower products. William Leonard Roberts II always had an eye…
How an Allen Iverson classic reborn for March Madness speaks to cutting nets and cutting checks….
Watch
On this week's episode of "The ETCs," Kevin Durant checks in from Phoenix. He & Eddie Gonzalez break down everything from Bronny James' next steps to their most anticipated albums of 2023.
The MLS and US Soccer star takes Boardroom behind the scenes of his new lifestyle brand, Mount Avery, which blends his love of nature and fashion. DeAndre Yedlin's soccer career has taken him around…
Ashlyn Harris, the two-time World Cup champion and current Global Creative Advisor for Gotham FC, sits down with Rich Kleiman in this week's very special episode of Out of Office….
View More +
Technology
Howard, FAMU, and North Carolina A&T are among the schools inducting 10 students to the Hennessy Fellows program. This week, Hennessy and The Thurgood Marshall College Fund (TMCF) welcomed its fifth class of Hennessy…
Google's Bard AI has arrived in the US and UK with a few different offerings than its competitors in the space, including OpenAI and Microsoft — here's what you need to know. Google is…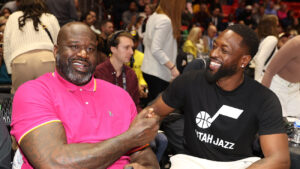 View More +
Culture
The iconic artist and the Three Stripes are reportedly ending their partnership due to creative differences. After a five-year partnership, Beyoncé and Adidas are calling it quits, as noted exclusively Thursday by the The…
Ricky Rozay's Collins Ave strain is set to release in the summer of 2023 in partnership with cannabis brand High Tolerance alongside two other flower products. William Leonard Roberts II always had an eye…
Load More +
Entertainment
The iconic artist and the Three Stripes are reportedly ending their partnership due to creative differences. After a five-year partnership, Beyoncé and Adidas are calling it quits, as noted exclusively Thursday by the The…
Ricky Rozay's Collins Ave strain is set to release in the summer of 2023 in partnership with cannabis brand High Tolerance alongside two other flower products. William Leonard Roberts II always had an eye…