With less than two weeks until the Super Bowl, the NFL and OVO have announced an apparel collaboration for select teams, unveiled with help from Lil Wayne.
First, it was Rihanna's Fenty and Mitchell & Ness. Now, Drake's October's Very Own is teaming up with the NFL for an apparel collab.
OVO posted photos on its Instagram on Tuesday announcing a partnership for an NFL-licensed capsule collection, featuring apparel for select teams. The league confirmed the news in a press release.
The partnership will feature limited edition t-shirts, hoodies, and jackets, co-branded with select NFL teams' logos and colors, alongside the well-known OVO owl insignia. In the first iteration on Instagram, hip-hip artist Lil Wayne modeled his favorite team, the Green Bay Packers', version of the hoodie and letterman jacket.
OVO Owl Insignia Hoodie x Packers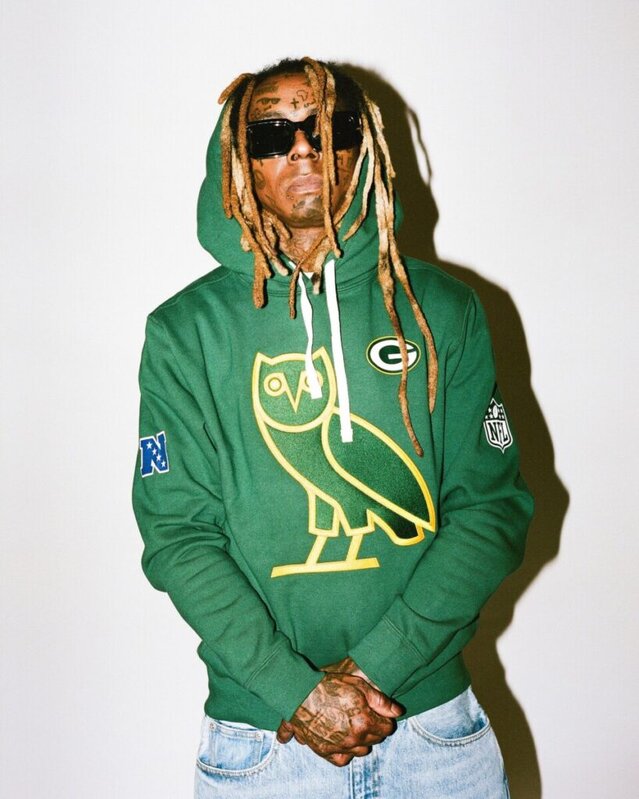 OVO x NFL Team Jacket
Ahead of the collection drop on Feb. 3, the NFL will also feature Benny the Butcher, who reps the Buffalo Bills. To underscore the Canadian roots of the partnership, Canadian NFL players Jevon Holland (Dolphins safety), and Neville Gallimore (Cowboys defensive tackle) will showcase the collection on their social channels.
Rihanna dropped her first Fenty x NFL collaboration on Jan. 8 in the month leading up to her half-time Super Bowl performance. Does this mean Drake might be coming out, too? We can't say for sure, but Drizzy fans can only hope.
More Drizzy:
As the Aces pickleball team takes on the second half of this year's MLP campaign, Boardroom previews the new players, storylines, and sponsors to watch. It's certainly been a wild time for professional pickleball…
Sign up for our newsletter