The official NFL Pride collection features NFL-licensed t-shirts, jackets, New Era caps, rally towels, cropped tops, and more.
The NFL has teamed up with fashion designer Humberto Leon to develop the league's first-ever Pride capsule merch collection.
The league is dropping the capsule to celebrate Pride Month as part of its ongoing effort to support LGBTQ+ communities and allies. In addition, the NFL has provided annual financial support and launched partnerships with LGBTQ+-focused organizations, including The Trevor Project, GLAAD, Athlete Ally, and the National Gay Football League.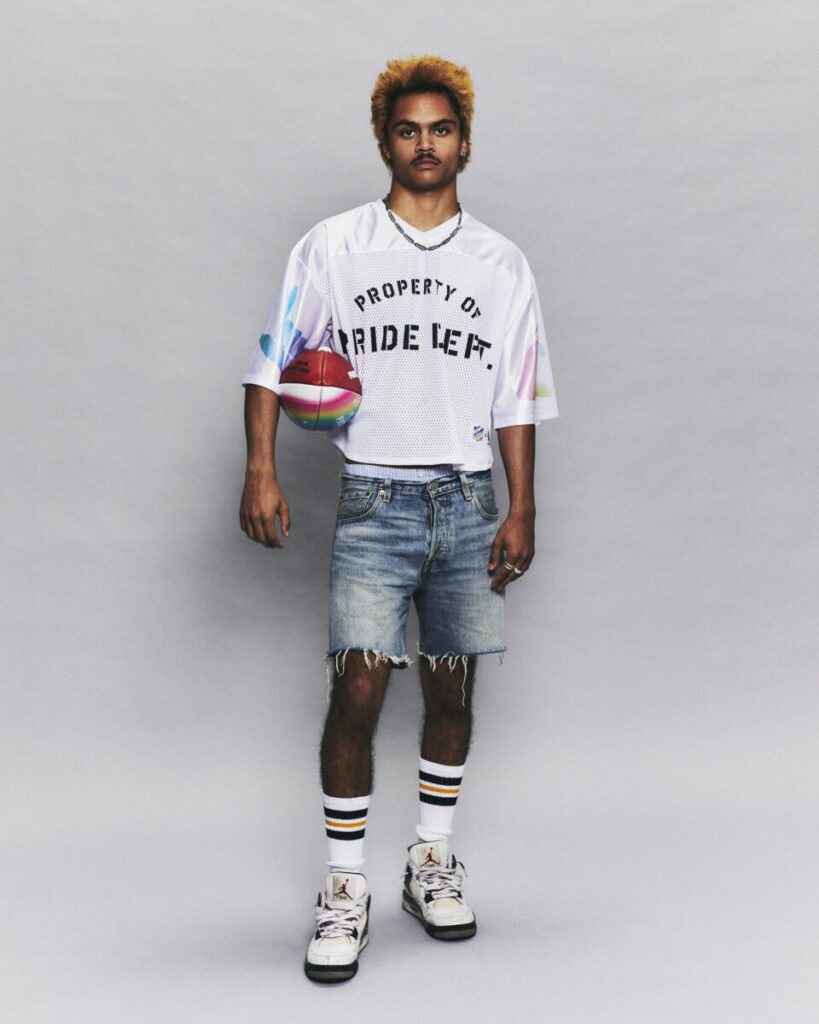 The collection features NFL-licensed t-shirts, jackets, New Era caps, rally towels, cropped tops, and more. Some items will feature taglines like "Football is Love" and "Football for Everyone," shaped into an ombre rainbow design. The NFL's employee resource group, NFL PRIDE, will sport the collection at Pride Marches this month across the nation in New Jersey, Los Angeles, and New York.
Sign up for our newsletter
"The NFL aims to create product that celebrates the universal love of football, and with the launch of our first-ever Pride capsule collection of NFL-licensed merchandise designed by Humberto Leon, we can champion that football is for everyone," Dan Devece, NFL senior director of consumer products planning and strategy, and member of NFL PRIDE, said in a statement. "As an active member of the LGBTQ community and an NFL fan, combined with his impressive fashion background, Leon was able to create an authentic collection that will resonate with fans and deepen our connection with the LGBTQ community."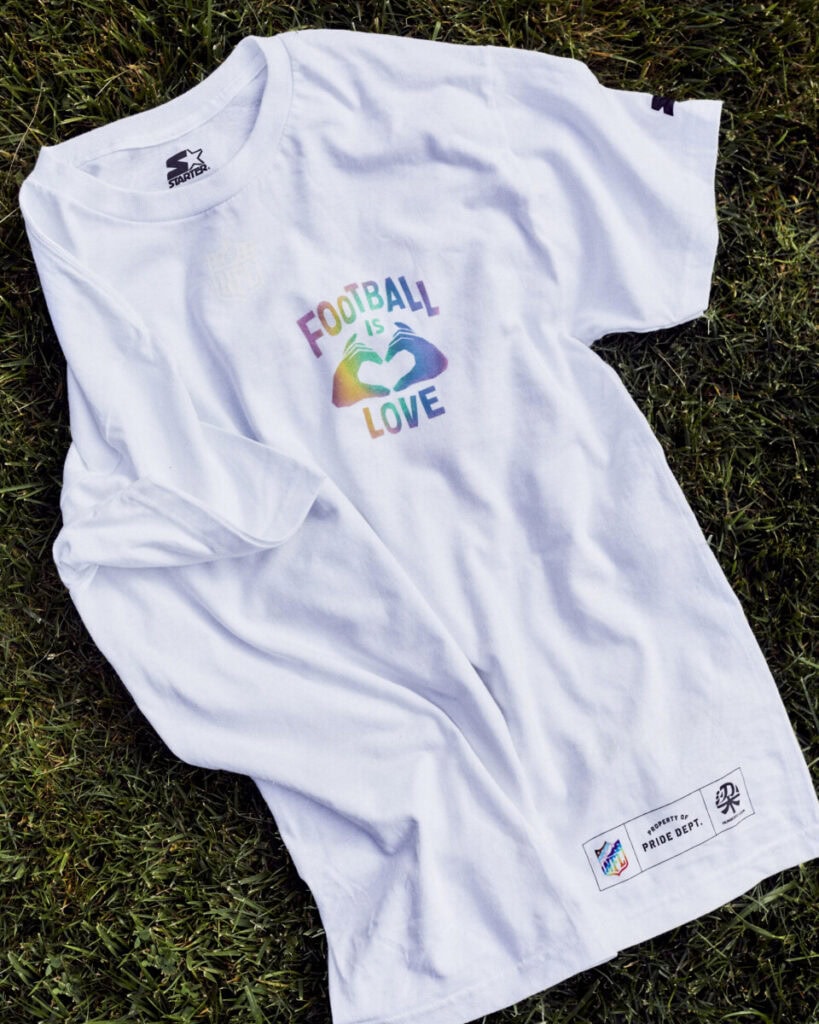 Leon is known for his creative direction on campaigns and merch with big-name brands like Coach, Vans, H&M, and KENZO. The fashion designer also co-founded his own retail brand called Opening Ceremony in 2002, which often does seasonal drops and collaborations.
Leon is a bit of a jack of all trades, though, since he also has experience directing films and music videos. Most recently, Leon debuted his first music video, "Growing Up," by the Linda Lindas, which was a collaboration with Opening Ceremony, Warby Parker, and Apple Music. As part of Leon's partnership with the NFL, he will also design the wrap that goes around the bus that the NFL will ride on during the NYC Pride March on June 25.
"Football is an integral part of the American landscape, and the NFL has shown the ability to bring people together to root, cheer, and celebrate together. While growing up in Los Angeles as a Raiders fan, I loved being able to showcase my hometown pride," Leon said in a statement. "Working with the NFL on their first capsule collection tied to the celebration of LGBTQ pride was a full circle moment in my career, and I am eager to share a collection that embodies football, love, and inclusivity."
The NFL's Pride capsule is available for purchase starting Thursday at NFLshop.com.
Read More:
J. Cole released a letter written by the former Super Bowl quarterback highlighting his interest in joining the Jets. Boardroom considers what his comeback could compare to the greats. @boardroom_ J. Cole really should…