Boardroom examines the latest brand partnerships signed by the top artists in music, from Bieber and Billie Eilish to a Peloton-riding Jonas Brother.
In this increasingly interconnected world, a broad portfolio of endorsements is perhaps as integral as chart positioning for any musician that dreams of achieving that gold-standard designation we call "multi-hyphenate."
Sure, the onward march of commercialization in music is hardly new. Brand name-drops have been important to formulating iconic verses for decades (Biggie bodied a Pepsi freestyle 25 years ago). But the volume of reveals — and more notably, the cross-platform visibility of campaigns — has taken a different tenor in the age of social media.
Monday morning, Beliebers and Billie Eilish fans awoke to Vespa and Nike developments, respectively. Each partnership symbolizes a trend in artists ensuring their brand profiles are as cohesively representative of their personalities as their discographies.
Boardroom examines the latest in top musicians' brand endorsements below.
Sign up for our newsletter
Justin Bieber
Bieber more or less grew up inside a display case for the whole world to witness. Now, he's a 28-year-old married man. He has a clear understanding of his identity, passions, and values. Bieber's brand alignments reflect his maturation process.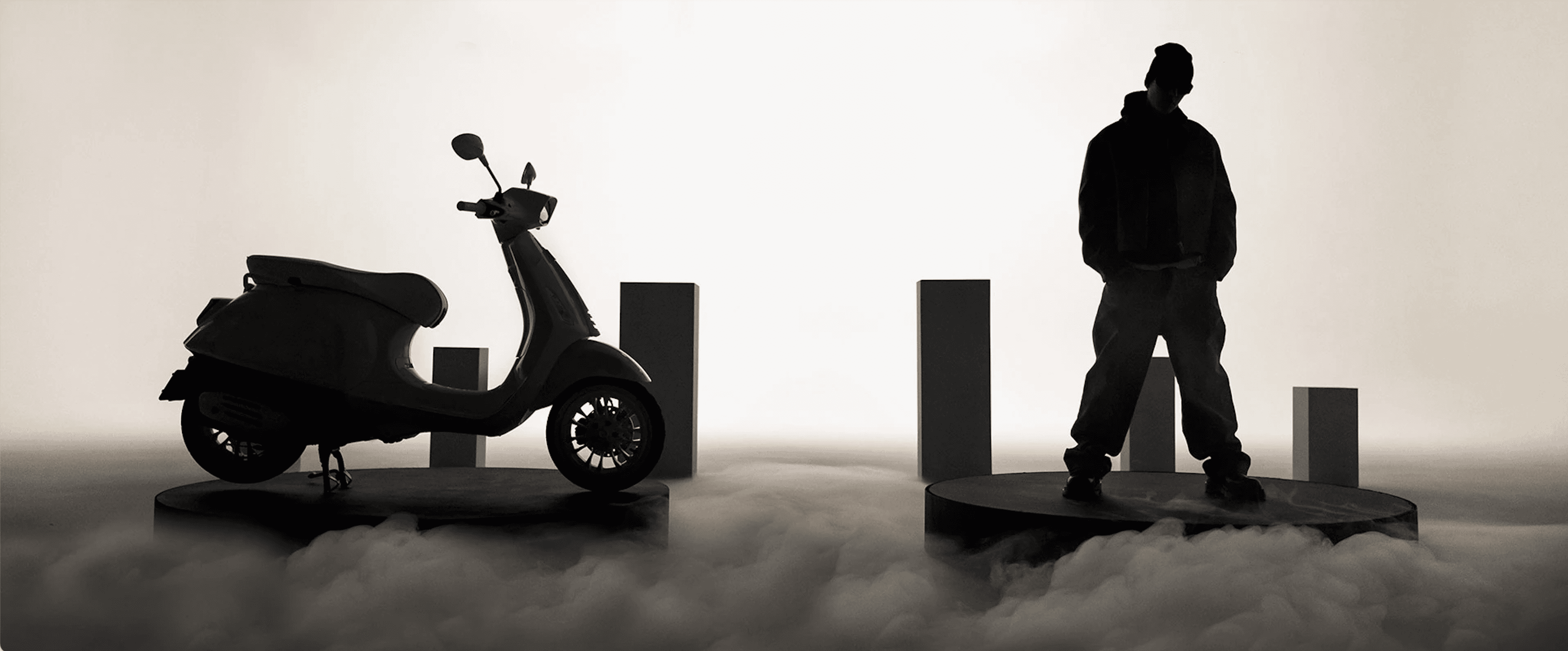 It was announced last week that Bieber attached online therapy platform BetterHelp to his Justice World Tour. BetterHelp committed $3 million to the initiative, which offers up to one year of free therapy to fans as well as 18 months of services from licensed therapists to his tour crew. The move comes roughly five years after Bieber canceled the remainder of his Purpose World Tour to tend to his mental health and overall well-being.
After taking that time away, Bieber is healthy and creating from a renewed place of freedom. That refreshed mindset extended to a collaboration with Vespa. The model designed by Bieber will be available for pre-booking April 20.
"The first time I rode a Vespa was somewhere in Europe, probably either London or Paris," Bieber explained in the official release. "I just remember seeing a Vespa and being like 'I want to ride one of those'. And I had such a great time, just the wind flying through my hair, the freedom. It was fun."
"Being able to collaborate with a brand that I have always loved, that's what the best collaborations are," Bieber added in the campaign video, directed and written by Rory Kramer.
Additional proof that Bieber only enters authentic partnerships came last month, when his clothing brand Drew House rolled out a special reverse jersey with the Toronto Maple Leafs — the Canadian star's favorite team since boyhood in Stratford, Ontario.
Billie Eilish
Billie Eilish's ascension has been a Gen Z marvel.
The seven-time Grammy (and one-time Oscar) winner achieved ubiquity virtually instantaneously when she uploaded "Ocean Eyes" as a 14-year-old in 2016. The challenge for any young artist who rises so quickly to fame is to sustain in an industry constructed to burn you out.
Eilish has taken the concept of sustainability literally with her endorsement deals.
Her reimagining of the iconic Nike Air Force 1 sneaker silhouette, dubbed the "Mushroom," will drop April 24 alongside an apparel collection:
"For her own Air Force 1, she remixed the classic by choosing environmentally preferred materials," Nike's official release explains. "The Nike Grind midsole blends in with the tonal mushroom-colored upper, which itself is made with a synthetic nubuck material made from post-consumer recycled content for a super soft look and feel — all designed with sustainability in mind."
Eilish debuted two Air Jordan silhouettes last September — also made with 100% vegan and 20% recycled materials:
Before establishing an eco-friendly tone with Nike, the dark pop provocateur made waves at the 2021 Met Gala. She wore an Oscar de la Renta gown, but only after the designer agreed to be "completely fur-free in the future":
"The entire team heard me on this issue, and have now made a change that makes an impact for the greater good, not only for animals but also for our planet and environment too," Eilish wrote on Instagram at the time. "I'm honored to have been a catalyst and to have been heard on this matter. I urge all designers to do the same."
Eilish has the power to implement an industry-wide shift toward sustainability in fashion — one designer at a time.
Joe Jonas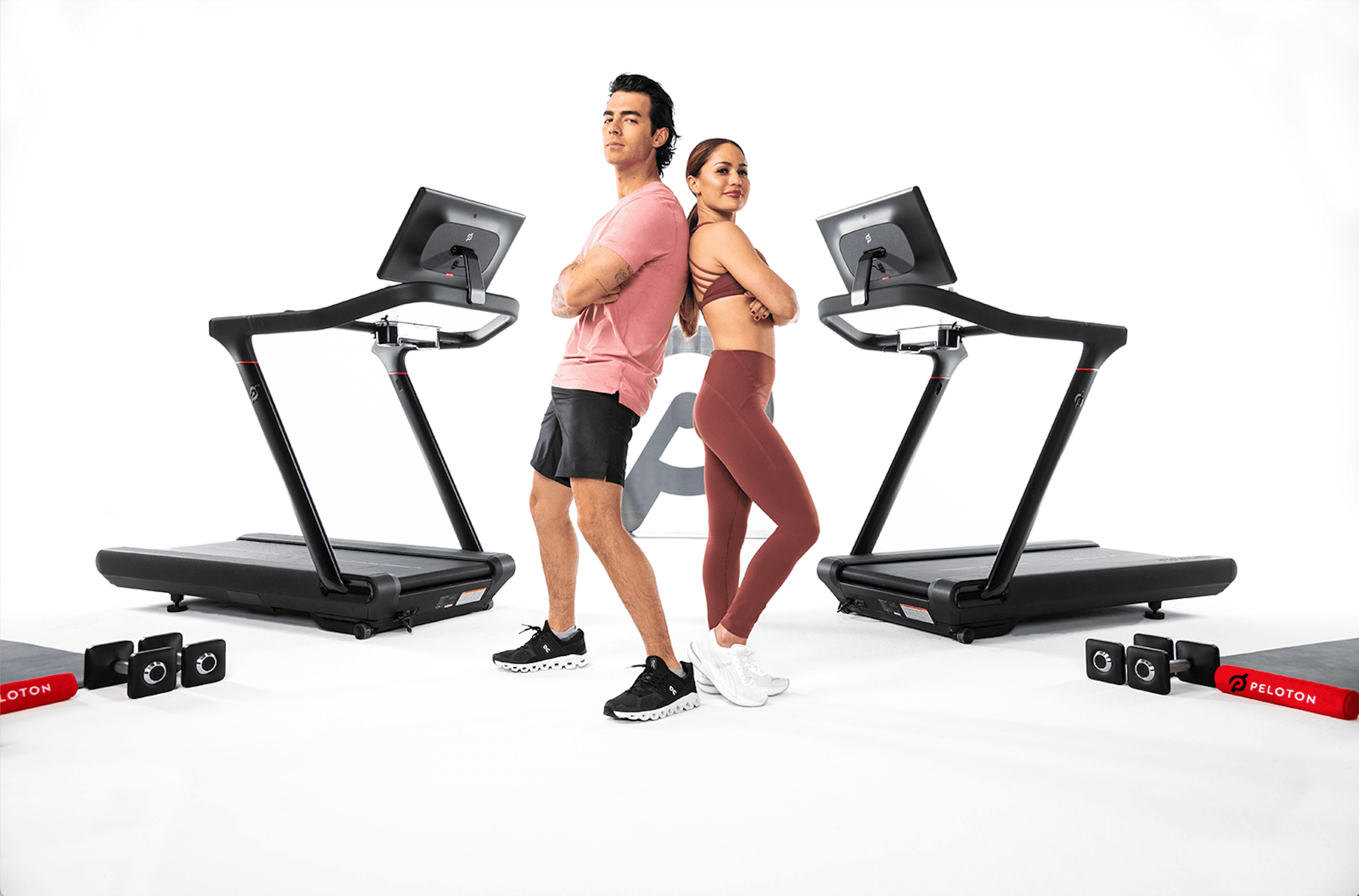 The Jonas Brothers tested their athletic prowess for NBC's Olympic Dreams Featuring Jonas Brothers. The television special aired around last summer's Tokyo Olympics — featuring Joe, Nick, and Kevin competing in BMX, gymnastics, and track.
The experiment was a rude awakening for the JoBros — Nick ended up breaking a rib — but Joe is not to be deterred.
The 32-year-old has teamed with Peloton for the YouTube series On the Leaderboard With Peloton.
The series will star celebrities answering a series of questions while walking and running on the Peloton Tread. The premiere will feature Usain Bolt on Wednesday, followed by Jonas in the second episode.
"When it comes to musicians, athletes and actors, we know that fitness is a critical part of how they prepare for the spotlight," Peloton Head of Music Gwen Bethel Riley told Billboard. "On the Leaderboard With gives viewers a special glimpse at how fitness helps their favorite performers and Peloton instructors be their best selves, all in the context of an authentic and fun workout experience."
Joe isn't the only Jonas to implement fitness in his endorsement blueprint. Nick gifted his groomsmen Limebike scooters when he married actress Priyanka Chopra in late 2018.
And despite having their Olympic dreams dashed, the Jonas Brothers had plenty of endurance during their recent Remember This tour.
Doja Cat
Doja Cat is having herself an April.
The Planet Her rapper and singer-songwriter snagged her first-ever Grammy on April 3 for her Hot 100 hit "Kiss Me More" featuring SZA. She arrived on the red carpet with a blinged-out JBL Clip 4 Speaker, and the next day, she was named an official JBL brand ambassador.
Doja started this week off strong, too, by sharing her #RoadtoCoachella in partnership with BMW:
The campaign included a Doja-fied BMW iX.
"My road to Coachella means a lot to me in a way where I'm learning a lot about myself, my stamina, my voice, my instruments," she says in the video. "It defines everything that I've done from day one. This is the biggest stage — ever, ever, ever."
Doja is slotted on the Sunday slate at the annual festival in Indio, California. She's set to perform April 17 and 24 — the same dates that recently underwent a headliner switch from Ye to The Weeknd and Swedish House Mafia.
Post Malone
Post Malone unlocked endorsement immortality by making Crocs cool again.
Everything else is gravy.
Posty is prominently aligned with Bud Light, including a Super Bowl LV commercial and Seltzer Session for New Year's Eve 2021. The genre-blending chart-topper's alcoholic palette isn't restricted to beer, even though it was revealed to Billboard earlier this year that he will launch "his very own beer" sometime in 2022.
Malone launched a signature rosé, Maison No. 9, in May 2020.
Recently, the 26-year-old unleashed a new campaign:
Complete with charismatic, goofy videos — with a smidge of elegance:
Plenty of wine-filled glasses will be clinked upon the arrival of Post Malone's highly anticipated fourth studio album twelve carat toothache — a project rollout underpinned by brand embellishments.
Sign up for our newsletter