HBCU Heroes, Amazon, and the Legacy Classic will put on a star-studded professional expo for students at Newark's Prudential Center on Dec. 17.
The Invesco QQQ Legacy Classic basketball showcase is partnering with HBCU Heroes, a non-profit organization founded by CEO Tracey Pennywell and NBA veteran George Lynch, to host the Invesco QQQ Legacy Classic Career Summit presented by Amazon, the parties announced Thursday. The event will take place on Dec. 17th at the Prudential Center in Newark, New Jersey from 10 a.m. to 6 p.m.
HBCU Heroes has authentic experience working to help students at historically Black colleges and universities, putting together everything from career fairs and fundraisers to esports tournaments. HBCU Heroes' goal is to assist 10,000 HBCU students with securing jobs, internships, mentorships, scholarships, and other resources by the end of 2021.
The Career Summit has a star-studded list of on-site and virtual attendees including rapper Waka Flocka Flame, NFL retiree turned Fox Sports NFL analyst Michael Vick, actress and producer Erika Alexander, talk show host Claudia Jordan, and actor Michael Rainey Jr., not to mention an impressive list of HBCU athletes turned former NFLers like Tyrone Poole, Hugh Douglas, Everson Walls, current Tennessee State head coach Eddie George, and many more
"I am super excited to be involved with such a great initiative and also connect with my HBCU fans," said Michael Rainey, Jr., 20-year-old star of the wildly popular Starz original series Power Book II: Ghost. "Supporting HBCUs in receiving internships, better access to jobs and overall, just increasing their professional development is a pleasure and honor."
Sign up for our newsletter
Companies with recruitment booths will be available onsite and virtually, they include Amazon, Invesco, Morgan Stanley, Capital One, Wasserman, Yahoo!, NASCAR, Turner Sports, Amazon Web Services Pandora, and more. 
Students who attend the event will have the opportunity to connect with advertising agencies, entertainment companies, sports outlets, music labels, and more. Students will not be required to attend the event in business attire and will instead be encouraged to wear their HBCU and college gear.
"I am incredibly thrilled for the opportunity to support HBCU Heroes and the Legacy Classic Career Summit through our sponsorship with Capital One," said Terrance Bowman director of diversity talent acquisition at Capital One. "It means a great deal to me to be in a position that further allows us to connect with all the HBCU students, alumni, and community members in attendance. It's through events like this that we cultivate connections with our future talent."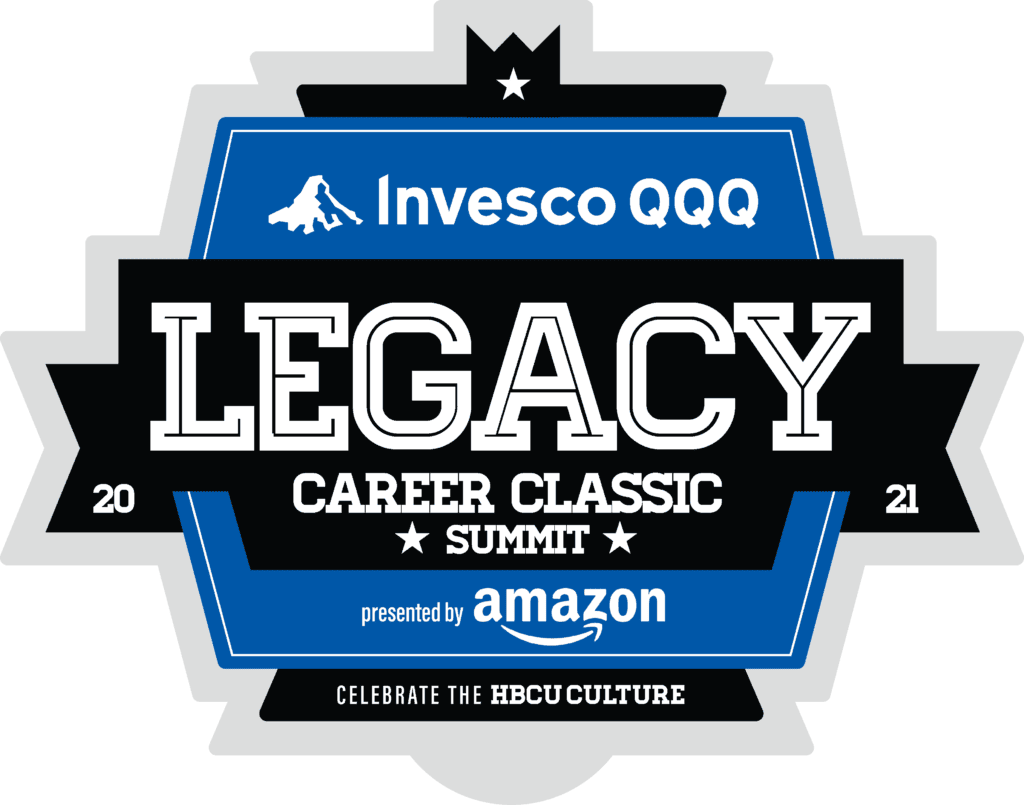 Raising scholarships for HBCU students is a cornerstone of the Career Summit and sponsors and trailblazers are lending a hand. Carter Bank & Trust is donating a $10,000 scholarship to an NCA&T student and the $5000 Waka Flocka Flame Legacy Scholarship will be awarded to a qualifying HBCU student.
To add onto the career summit the Legacy Classic is teaming with Serena Williams' Serenva Ventures and MaC Venture Capital to give an HBCU student or alumni startup owner up to $1 million dollars from the HCBU Startup Pitch Competition presented by Amazon's Black Business Accelerator and Audible. The combination of Serena Ventures, MaC Venture Capital, Invesco, Amazon Black Business Accelerator, Audible, Thirty Five Ventures, Harlem Capital and Cake Ventures will decide the winner of the competition.
The following day after the career summit, there will be an HBCU men's college basketball showcase that will feature Hampton University against North Carolina Central University and Howard University versus North Carolina A&T State University. The games will be aired on TNT.
In addition to the tournament, HBCU students across campuses are represented by the Legacy Classic Ambassador Program, created by HBCU Heroes and the Legacy partners (WME Sports, Scout SE, Horizon Media, Obsidian Works and HBSE). Over 40 HBCU students are engaged in this semester-long program that provides weekly career seminars with industry executives and skills training workshops to reciprocate for amplifying the Legacy Classic weekend to their campuses and peers.
Ambassadors will also gain hands-on, resume experience by volunteering in various capacities during the weekend, such as working with rapper Vin Rock at Naughty By Nature and Fox Soul's career exhibition booths.
Registration for the Invesco QQQ Legacy Classic Career Summit is free and open to the public.
Sign up for our newsletter