Soccer fans' favorite fan token provider now has its first-ever sponsorship deal with an NBA team.
After making major inroads with some of the biggest names in European soccer, global blockchain provider Socios has landed their first-ever NBA partnership with the Philadelphia 76ers, the organizations announced Thursday.
Beginning with the 2021-2022 season, Socios.com will be integrated into advertising and TV-visible signage throughout the Sixers' Wells Fargo Center during live games and will be able to use the team's marks and logos on its website and accompanying app. As part of the pact, Socios will have a large presence on the 76ers' official website as well, and Socios-branded pregame and game recaps will be seen across the team's Facebook, Twitter, Instagram, IGTV, and YouTube pages.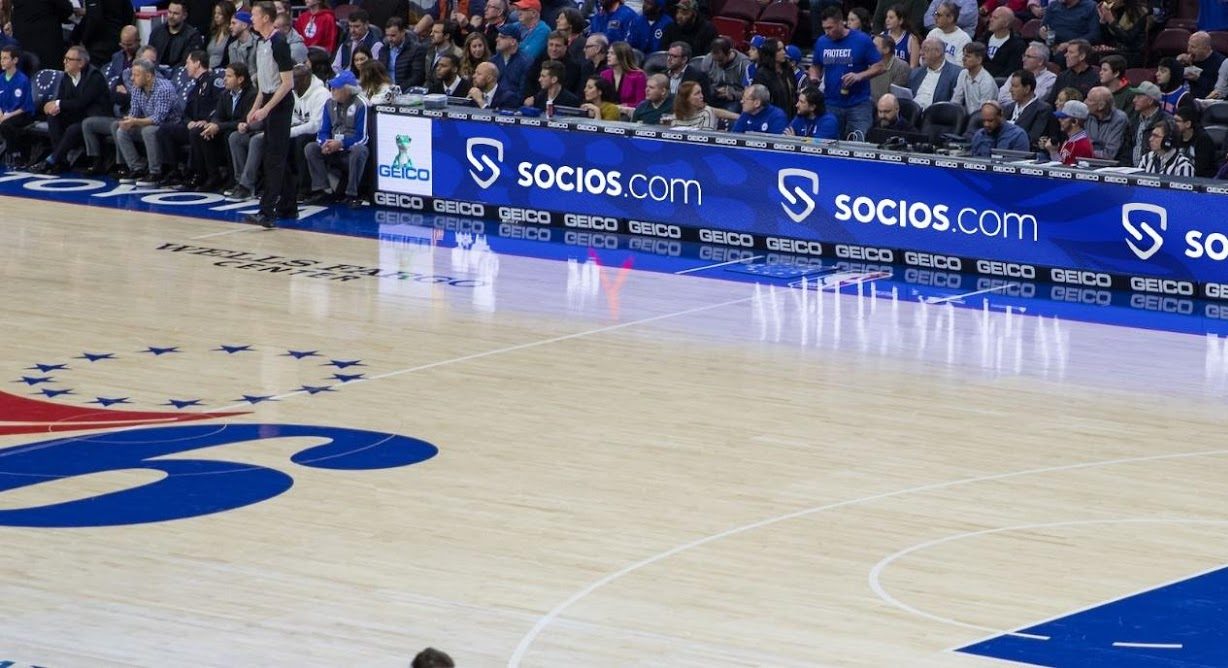 Socios.com is a direct-to-consumer platform that uses the power of the Chiliz blockchain infrastructure to provide organizations with special tools to engage with and monetize their global fanbases. International soccer giants like Paris Saint Germain, Manchester City, Barcelona, Juventus, and AC Milan are part of the 35-team Socios network in addition to top teams in motorsports, esports, cricket, and mixed martial arts.
"We are thrilled to be the first team in the NBA to partner with Socios.com and break through the global blockchain category here in the States," said Katie O'Reilly, the 76ers' Chief Revenue Officer. "They have built a strong portfolio of partners from around the world across a diverse landscape of sport and fans. We look forward to serving our fans and introducing them to Socios.com's incredible platform in the coming months."
Fan tokens don't offer ownership stakes like Mexican club Necaxa attempted to do with a special NFT, but token-holders do have access to exclusive club events — and even the ability to influence club decisions.
Placed up for vote on Socios, these decisions can range from club colors to stadium design choices to community initiatives. The more tokens a fan owns, the more votes they are able to cast.
There's no official word as to when 76ers fan tokens might drop, but the team is now in prime position to become the first NBA team to do so thanks to this all-new partnership.
"Transitioning passive fans into active fans is essential to the future of sport," said Alexandre Dreyfus, CEO of Socios.com and Chiliz. "Our vision is for an extensive network of the world's leading sporting organizations to achieve this through fan engagement on Socios.com. The biggest global sporting organizations are now joining us en masse. Socios.com is here to stay and will become an essential tool in the digital transformation of the global sports industry."
Sign up for our newsletter