Alongside AUDACIOUS, the PBR becomes one of the first pro sports organizations ever to release licensed CBD products.
After already partnering with 10 new brands in 2021 and renewing five existing deals, the Professional Bull Riders' partnership hot streak continues — and this time, it's of the trailblazing variety. The PBR is joining up withAustralis Capital Inc., which operates as AUDACIOUS, as its official CBD (cannabidiol) partner.
Read that sentence twice if you have to. But the deal marks one of the very first times a major professional sports organization has licensed its own CBD products.
The pact includes manufacturing and distributing PBR-branded "Wreck Relief" CBD products. These include pain reliever and recovery items containing ingredients like menthol, lidocaine, and 500 milligrams of CBD.
AUDACIOUS and the PBR's products will debut online on Nov. 3, the start of the 2021 PBR World Finals. Retail stores will begin carrying them in 2022.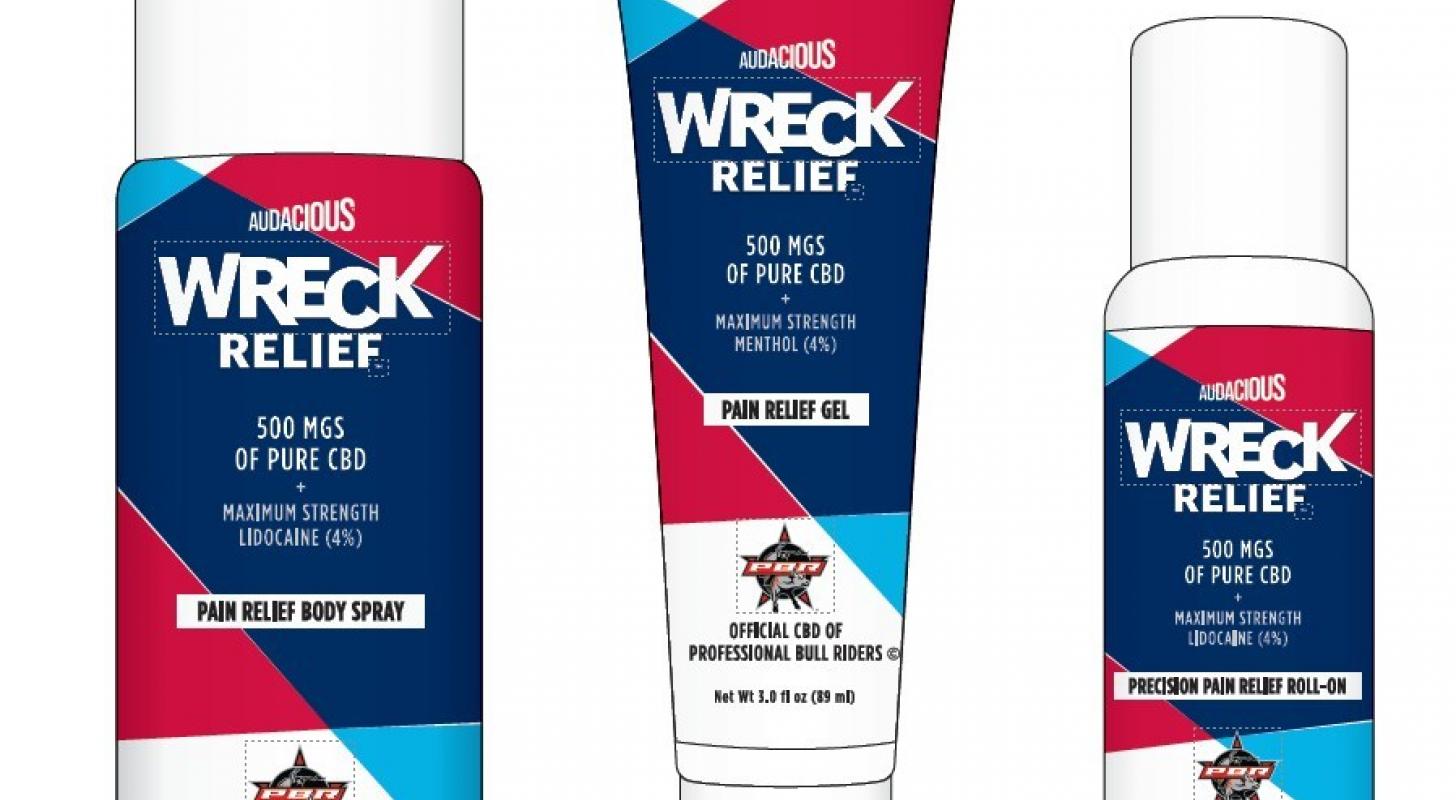 PBR senior vice president of corporate partnerships Josh Baker told Boardroom the PBR talked to multiple companies about getting into the CBD space but were not finding a brand that fit them best. Baker then spoke with Sam Galet, senior vice president of strategic partnerships at IMG, who suggested Baker speak with Terry Booth, CEO of Las Vegas-based AUDACIOUS.
Once the connection was made, Baker said the fit for the two companies was perfect.
"We wanted to withhold this category for somebody that is world-renowned and proven and really knows how to be a market leader in the space," said Baker in a telephone interview. "I think that we can help suppress the idea that CBD is still linked to weed and that it has ill-effects on the person's brain. With sports, it's a great way to brand-build and to tell the story of what it is and what it is not."
Sign up for our newsletter
For AUDACIOUS, the PBR helps the company achieve greater visibility with emerging consumer demographics. The riders organization reports nearly two billion annual social impressions, 700 million social video views, and 400 hours of annual PBR events covered on CBS. To take things further, the partnership will include in-arena commercials, digital signage at PBR events, and custom content across digital platforms.
Additionally, the PBR sports medicine team will be re-branded as the Audacious PBR Wreck Relief Sports Medicine Team.
"CBD as a category, we believe, has incredible potential, especially in the wellness space," said Terry Booth, CEO of AUDACIOUS. "The partnership with PBR provides us with a very significant competitive advantage over other companies with CBD products due to the credibility of our partner. This is another bold move that shows how AUDACIOUS, our capabilities and what we stand for resonates with large, relevant organizations."
"PBR has long been an innovator in providing reach and value to our brand partners," said Sean Gleason, commissioner and CEO of the PBR in an official statement. "And we are very excited to again break new ground in helping AUDACIOUS tell their story while we also participate in researching the benefits of CBD products for our athletes."