The SLAM collector's item signed by Ball and authenticated by BGS heads for auction exclusively on eBay, Thursday, March 31.
SLAM has had a healthy share of iconic covers in its time. But it's never released a bespoke, one-of-a-kind edition specifically for collectors — until now.
On March 31, a special 1-of-1 edition SLAM magazine featuring Charlotte Hornets phenom LaMelo Ball, signed by the NBA All-Star point guard himself and authenticated by Beckett Grading Services (BGS), heads to eBay for an exclusive auction that begins at 2 p.m. ET and runs through Sunday, April 10 at 2 p.m. ET.
On the cover of this newest issue — officially SLAM 237, March/April 2022 — Ball recreates Jerry West's famous pose that inspired the NBA logo. Inside the issue, readers will find an exclusive interview and photoshoot with Ball.
But if the idea of a 1-of-1 collectible featuring one of basketball's brightest young stars is too rich for your blood, there are additional special-edition covers available as part of issue No. 237's rollout, including Black Metal and Gold Metal editions. Fans can also get their hands on t-shirts depicting the all-new cover at slamgoods.com.
"SLAM has produced exclusive, limited metal editions for a few years now, and with LaMelo being a player we've covered since his freshman year of high school and someone we know has an extremely bright future, the opportunity to do something special for collectors and partner with LaMelo on it made complete sense," said Adam Figman, Chief Content Officer of SLAM. "The bold cover nods to LaMelo's status as the future face of the NBA, and our magazine's cover is the perfect place to make this kind of declarative statement."
Notably, this isn't the first time Ball has graced a SLAM cover. After first debuting on the pages of the magazine in 2016 alongside brothers Lonzo and LiAngelo and father LaVar, the three Ball boys were the cover stars of SLAM 211 in 2017. LaMelo's first solo turn on a SLAM cover came two years later with SLAM 222, which also featured a companion edition starring Zion Williamson.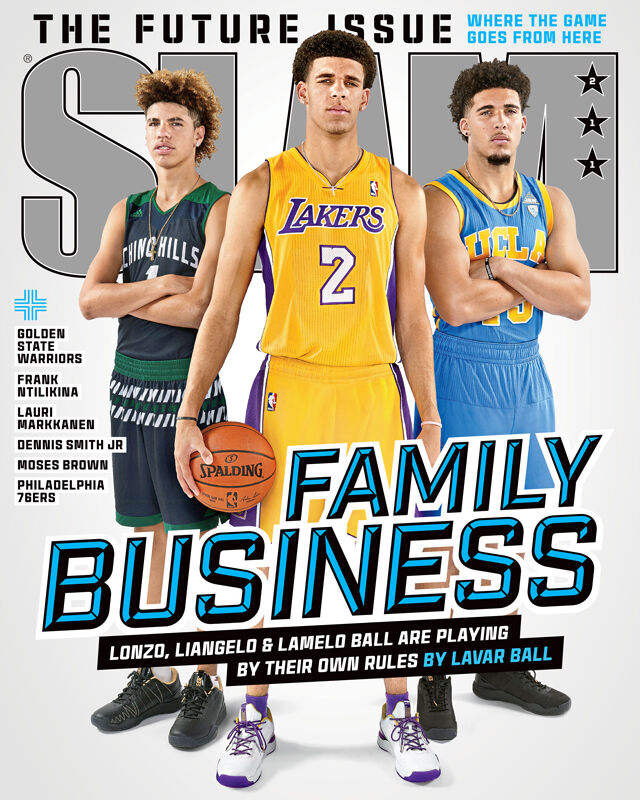 "At eBay, we are constantly investing in ways to bring unmatched inventory to our marketplace," added Bob Means, Director of Trading Cards at eBay. "This 1-of-1 auction of a LaMelo Ball signed and authenticated SLAM magazine is yet another example of our focus on stocking eBay with the latest releases as well as the rare and hard to find."
But of course, it was surely the 2021 NBA Rookie of the Year who captured the gravity of the moment best:
"It's history, it's a blessing," Ball said of the 1-of-1. "To whoever wins it, congratulations!"
Sign up for our newsletter