Sabrina Ionescu and Luka Dončić headline the "Baller Collection," a set of 9,600 customized HappyLand Gummy Bears NFTs.
WME and BDA Sports have partnered with the HappyLand Gummy Bears NFT community for a "Baller Collection" of non-fungible token collectibles featuring some of the best NBA and WNBA players in gummy bear form, the companies announced Thursday.
That list of 25 players includes Dallas Mavericks All-Star Luka Dončić, New York Liberty sensation Sabrina Ionescu, Phoenix Suns star center Deandre Ayton, and more.
Each NFT bear is custom-designed with features for each player. You'll see Dončić's NFT feature his No. 77 in Mavs colors, his beloved sports cars, ping pong, and his two dogs wearing the Slovenian flag around their necks. Ionescu is wearing her teal Liberty No. 20 while standing next to a duck to signify her college career at Oregon, the flag of her parents' home country of Romania draped around her arm, and the numbers 24 and 2 on her ears to pay homage to her late, beloved friends Kobe and Gigi Bryant.
Sign up for our newsletter
"We're fortunate to get to work with a group of athletes that are each, in their own right, one of one," said Bill Duffy, BDA's chairman and CEO. "The NFT space is a place of interest for our players, and we're thrilled to have teamed with HappyLand to build this collection that allows each of our athletes to own an NFT that is unique to them and celebrates their characteristics."
There are 9,600 HappyLand NFTs, but none have been sold to the public. HappyLand is mainly a charitable brand focusing on promoting mental health and wellness, but fans are welcome to place bids on OpenSea via the Ethereum blockchain.
All 23 players, including Chicago Bulls All-Star Nikola Vucevic, the New York Knicks' RJ Barrett, and the Los Angeles Lakers' Rajon Rondo, will be given mints of their own individual NFTs, as well as a physical customized vinyl hard copy of each.
Whether the athletes want to keep them, sell them on OpenSea, or donate sales proceeds to the cause of their choice is up to them.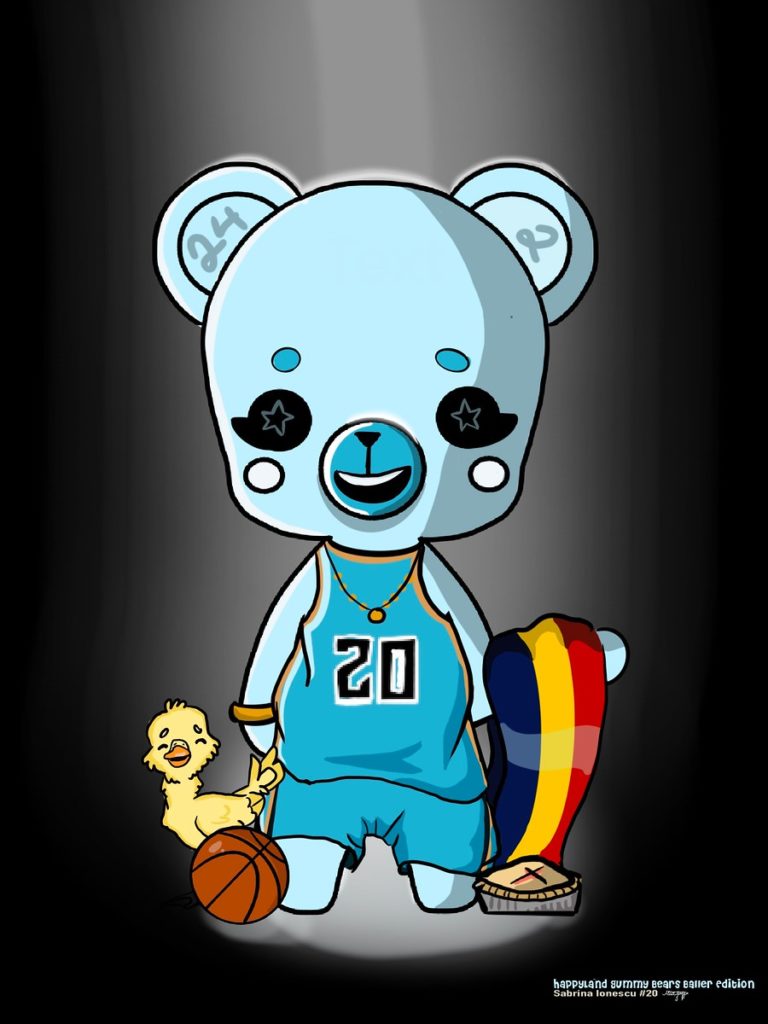 "As someone who was diagnosed with OCD at a young age, art was the primary way in which I was able to express myself and has provided me with such a crucial and therapeutic outlet for self-expression and creativity," Baller Collection artist Mia Doodles said. "It has also helped me escape from a judgmental world around me and delve into my own. This is the main reason I was drawn to HappyLand Gummy Bears at first because their commitment to mental health causes is important to me and I stand by their mission. The HLGB Baller Collection has been one of the most unique sets I've worked with, each bear customized to fit the player."
HappyLand has already donated more than $45,000 to charities focused on mental health.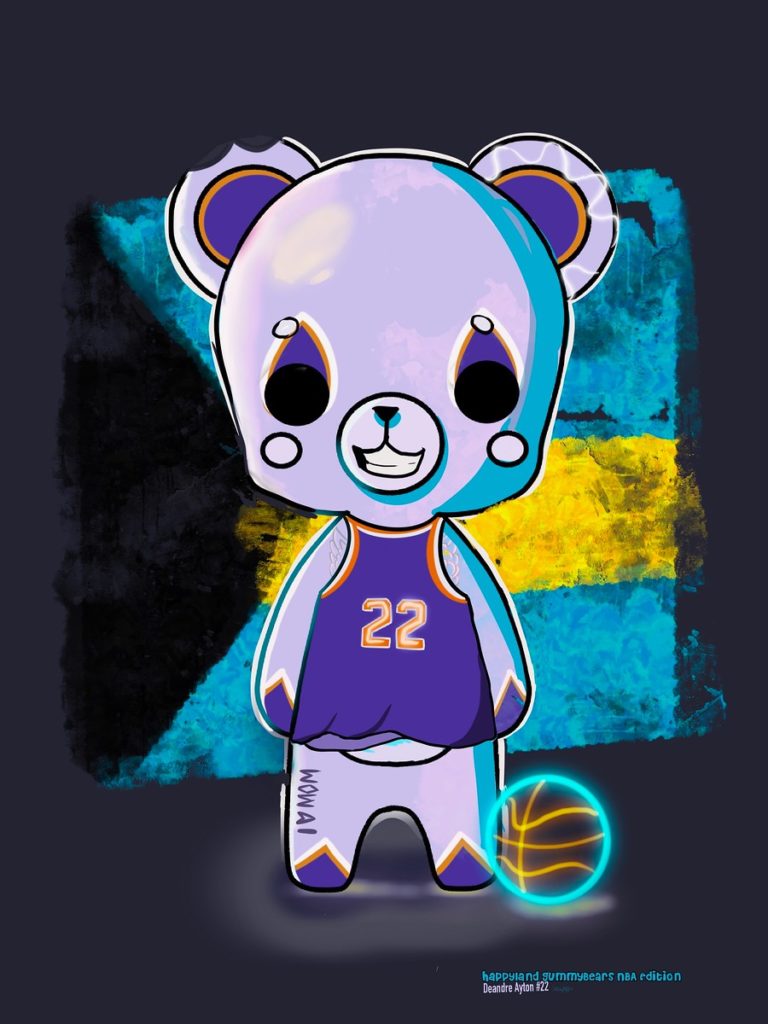 Here's the full list of athletes who will be receiving their own non-fungible token gummy bears:
Aaron Holiday, Anfernee Simons, Deandre Ayton, Grant Williams, Goran Dragic, Greg Brown III, Jaden McDaniels, Jalen McDaniels, Jaxson Hayes, Josh Christopher, Josh Richardson, Kessler Edwards, Luka Dončić, Moe Harkless, Myles Turner, Neemias Queta, Nikola Vucevic, Rajon Rondo, RJ Barrett, Sabrina Ionescu, Scottie Barnes, Stanley Johnson, Tacko Fall, Terance Mann, Trent Forrest.
Sign up for our newsletter