The eighth colorway of the superstar WNBA free agent's signature shoe is available for purchase in-store and online.
When she first unveiled the newest colorway of her signature Puma Stewie 1s, Breanna Stewart led with a classic Jay-Z line:
"Allow me to reintroduce myself…"
The WNBA's top free agent already caused a stir this week with an ominous emoji-laden tweet that's heading towards two million views, just as the league's expectedly frantic free agency period is set to begin. As it turns out — and perhaps for an added second of solace for Seattle Storm fans — the shoe is indeed not linked to Brooklyn, but rather Stewart's longtime home in the Pacific Northwest.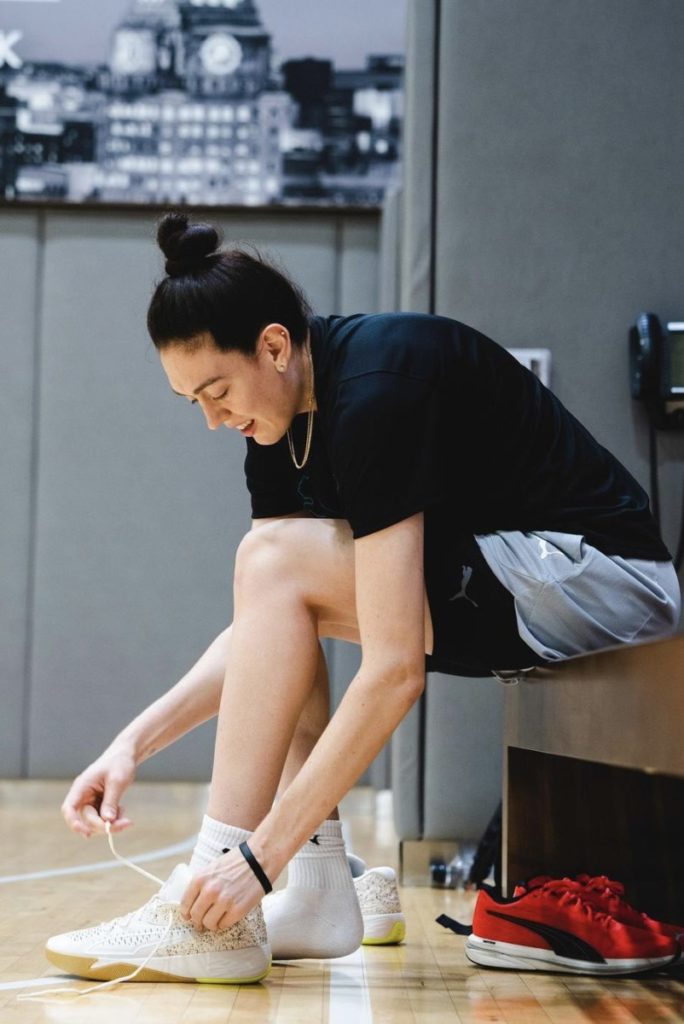 The 8th colorway to release yet, the brand describes the 'Reintroduce' theme as incorporating "a glacier rock-inspired aesthetic and a flecked upper, which evokes the geological formations found at Washington State's stunning Mount Rainier."
It's a theme that's been in the works for well over a year. The latest look was first debuted by Stewie last week during a workout in New York with Puma-sponsored skills trainer Chris Brickley, who is also apparently a huge fan.
Just after landing her breakthrough signature shoe deal with Puma in May 2021, which guaranteed her the launch of the 10th WNBA signature shoe in the league's 26-year history last summer, Stewart alluded to an upcoming colorway she wanted to see that took on a storyline around nature and recycling.
"I was thinking, 'Oh, maybe I can make some type of eco-friendly [collection],'" she previously told Boardroom, just after signing with Puma.
Fast forward 18 months later, and the 'Reintroduce' theme is also complemented by a 7-piece apparel capsule that features a long sleeve tee, jersey shirt in two colors, two pairs of cargo shorts, and mountain range-inspired fleece hoodie and pants. 
Along the jersey tee reads, 'I want to do my part to make this world a better place.' The long sleeve tee features a recycling-inspired three arrows across the front, with 'Making Moves' text and Stewie's signature logo. All of the apparel items feature at least 20% recycled content.
"[I wanted to] have a sustainable [capsule] that focuses on recycled materials and everything going on in our world and our climate," added Stewart.
Along the outsole of the shoe, the gum rubber features a bespeckled texture to carry the theme home even more. The additional neon color pops throughout tie back to the vibrant first colorway of the Stewie 1, and the loud neon hues that the 'Quiet Fire' debut colorway first stepped on the scene in.
Retailing for $125 USD, the Stewie 1 'Reintroduce' is available for purchase now at Puma.com, the Puma NYC flagship store, and in partnership with Dick's Sporting Goods locations around the country.
READ MORE
Sign up for our newsletter