With a stunning victory over Anthony Joshua, Oleksandr Usyk finally announced himself as one of the most compelling stars in boxing.
Throughout his career, Oleksdandr Usyk kept winning, but never quite earned access to combat sports' proverbial penthouse. Despite unquestionable success and accolades all along the way — he's a former undisputed cruiserweight champion and an Olympic gold medalist — the grinning Ukrainian entered his 30s as less than a household name for the casual fan.
Especially to those in the United States, where the cruiserweight division is very much regarded as a tweener bridging the liminal space from the far more glamourous light heavyweight class and the iconic, timeless heavyweight ranks.
But all of that changed Sept. 25 when the 34-year old southpaw outboxed unified heavyweight champion and worldwide superstar Anthony Joshua over 12 bruising rounds to claim a unanimous decision victory in front of 70,000 stunned spectators at Tottenham Hotspur Stadium in London.
The win helped Usyk keep his pro undefeated streak intact at 19-0 — and claim Joshua's WBA, IBF, and WBO, heavyweight title belts in the process.
It also vaulted him into elite company as only the third former undisputed cruiserweight champion in history to become a heavyweight titleholder, joining David Haye andall-time legend Evander Holyfield.
And while the in-ring accolades are surely important, the victory also means a much-deserved, life-changing payday for Usyk — one that may prove as the rocket fuel he needs to propel his eccentric (and occasionally downright goofy) personal brand into global sports' mainstream.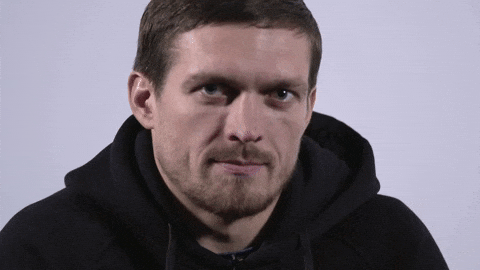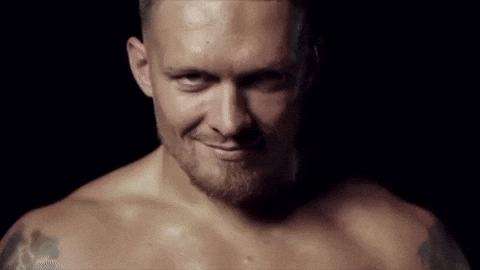 The Usyk Brand Snapshot
Age: 34
Nickname: The Cat
Estimated net worth: $4 million
Twitter followers: 97K
Instagram followers: 1.5M
Promoter: Alexander Krassyuk, K2 Promotions
The Ring P4P ranking: No. 2

Sign up for our newsletter
Big Wins, Bigger Bags
Usyk's promised purse for the bout was around $4.1 million, making it easily the biggest payday of his career, as reported by Total Sportal.
His previous record purse was $2.5 million for his victory over Derek Chisora in Oct. 2020, his heavyweight debut.
When factoring in the revenue from paid viewership on DAZN — early reports suggested around 450,000 buys in the UK alone — Usyk is expected to make another $1.3 million to $2.7 million.
With his net worth reportedly around $4 million, Usyk is now making some major money.
He's also starting to throw his weight around on social media by name-dropping billionaire businessman and space-age entrepreneur Elon Musk.
(Nice work if you can get it.)
Having worn a custom-made jacket and a space-inspired ring walk helmet, Usyk tagged Musk in a series of tweets following the fight — at one point offering the billionaire the custom getup, as well as his personal NFT featuring the fighter donning the outfit on the surface of the moon.
The maker of the jacket, JAXET, is among only a handful of active endorsements for Usyk, who reportedly brings in an estimated $1 million in such earnings.
Other endorsement partners include BoxRaw, Rival, LOMUS, and WePlay Esports. But it's fair to say that this list will undoubtedly continue to grow now that he holds three of the four heavyweight world championship belts.
With his victory seriously shaking up the most prestigious, historic division in boxing, placing him in the same conversation as iconoclastic stars like Tyson Fury, Usyk has undoubtedly set himself up for even bigger earnings opportunities on the road.
While it appears that AJ will trigger their fight contract's rematch clause, which would potentially take place in early 2022, Usyk has put himself in the perfect position for a possible showdown against the winner of Fury's trilogy fight with Deontay Wilder for the WBC belt on Oct. 9.
No matter what happens between now and then, one thing is for certain. We are only beginning to see the very best version of the lovably silly, impeccably skilled Oleksandr Usyk. And by this time next year, he might just have a new title on top of all the accolades he's stacking up:
Undisputed heavyweight champion.