The distinguished designer continues to inspire through his colorful collaborations. This April, Abloh's legacy Off-White will continue with the first Nike release since his passing.
The Nike Blazer has lived many lives.
Forty years ago, it brought the Beaverton brand into basketball — setting the stage to dominate not just the sport but sportswear globally. Some athletes were excited, and others were skeptical.
"The first time I wore the Nike Blazer was as a prototype in L.A. in the 1972 Olympic Games before they brought it to market," Spencer Haywood told Boardroom back in 2021. "Wilt Chamberlain, Jerry West, and Oscar Robertson were all on the team. Wilt said, 'What are you doing with this shoe? That ain't nothing but an upside-down Newport!'"
Soon enough, the competition would be smoked.
By signing star hoopers such as Haywood and George Gervin, the Blazer became hot real estate for the Swoosh logo to appear on NBA courts across the country. All-Star endorsements and exciting advertising propelled both the Blazer and the brand into basketball brilliance.
In the time since its arrival, the Nike Blazer has transcended from hardwood to halfpipe, becoming popular in the Nike Skateboarding range in the 2000s before crossing over to the casual realm once again in the late 2010s. Much of its success in the lifestyle lane came from Virgil Abloh's deconstruction of the court shoe by way of 2017's seminal "The Ten" collaboration with his brand, Off-White.
While Abloh brought the midtop model back to life last decade, the Swoosh sought crossover cache for its below ankle build in the 2020s. Tragically, Abloh passed away from a rare form of heart cancer in November 2021, leaving many to wonder what was next from his storied series of sneakers from Nike.
Today, we learn the legacy will continue by way off the Off-White x Nike Blazer Low 77.
Leaked last year prior to Abloh's passing, the reborn basketball shoe is laced with design language dating back to prior pairs from the Off-White x Nike partnership. Notably, the superhero styling seen on the Off-White x Air Jordan 5 is apparent by way of circular holes all over the upper.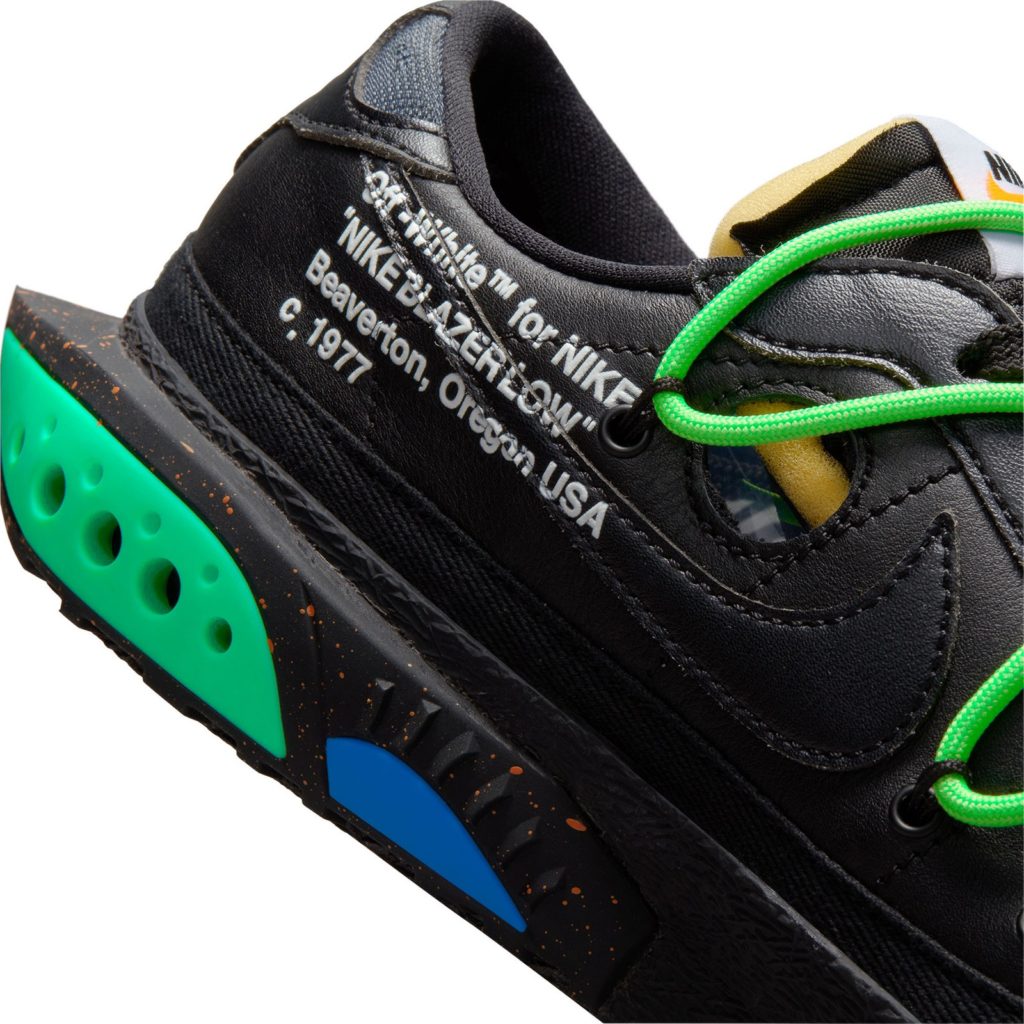 Rope overlays, exposed foam tongues, and blueprint tagging tie it all together with an extended heel counter perhaps paying tribute to Swoosh styles made by Abloh protege Samuel Ross. Also of note, the Nike Air Terra Humara 18 of ACG fame inspires the sole, splicing in outdoor aesthetic to the basketball shoe that's tackled numerous terrains.
While the Blazer has run its course from hardwood to hallway, Nike embarks on a new path of their own in regard to their partnership with Abloh and Off-White. As alluded, this is the first launch between the two parties since Abloh's unforunate death.
Sadly, Nike is no stranger to carrying partnerships post passing. Recently, the Swoosh signed a new deal with Vanessa Bryant to continue the legacy of the Nike x Kobe collection.
"We're excited to announce our partnership with Nike is going to continue!" Vanessa Bryant announced last week on Instagram. "I am so proud that my husband's shoes are still the most worn by players on NBA courts and that the demand for his shoes remain so desired by his fans around the world. With this new partnership, fans will soon be able to have access to Kobe and Gigi Nike product for years to come and with Nike donating 100% of the net proceeds yearly for Gianna's shoes to our Mamba and Mambacita Sports Foundation (M&MSF)."
The reworked deal between the Beaverton brand and Kobe Bryant's estate could set a precedent for partnerships of this sensitivity moving forward.
This proves good news for fans and families alike. Thankfully, those tied to Abloh in life and longing will be a part of the partnership between Off-White and Nike as time moves forward.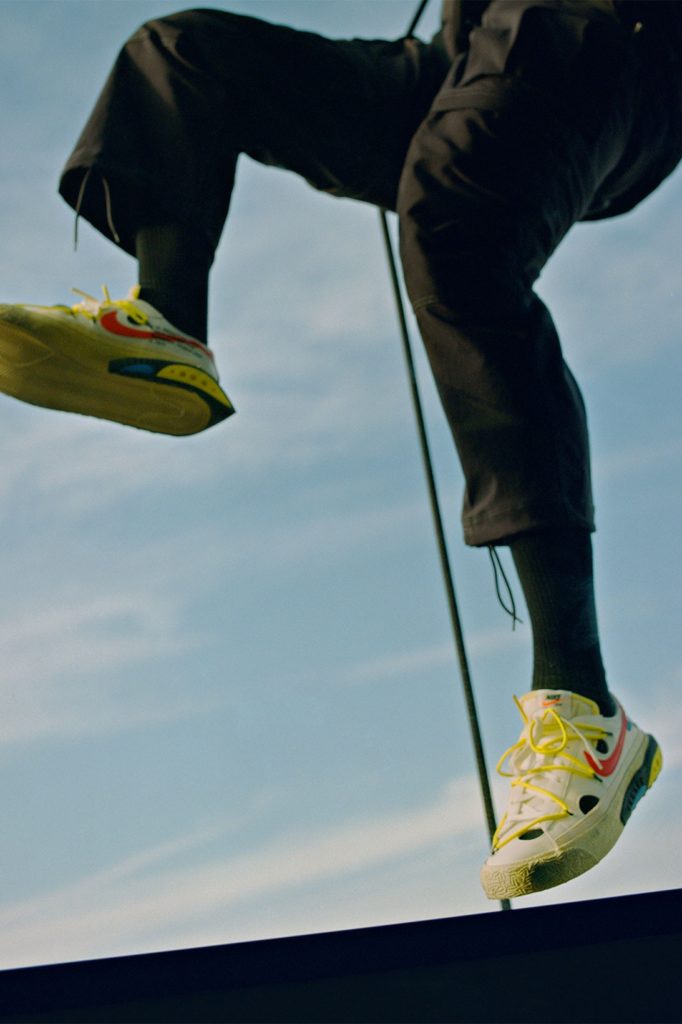 Much like Vanessa's inclusion in the continuation of Kobe prodcuts, it's reported that Nike worked with Abloh's wife, Shannon, to tastefully tell the story of the late designer through what's sure to be an anticipated launch. At this moment, it is uncertain just how many more Nike collabs under the Off-White umbrella are in the chamber.
Famously, Abloh's other job as men's artistic director at Louis Vuitton led to a slew of co-branded Air Force 1s set for 2022. So far, pairs have been auctioned off to benefit Abloh's Post-Modern Foundation while other colors have been seeded to friends before releasing at retail.
According to Hypebae, the Off-White x Nike Blazer Low launch will take place on April 8th.
Look for this release to take place on the SNKRS App, at Off-White, and around the world at select Nike stockists.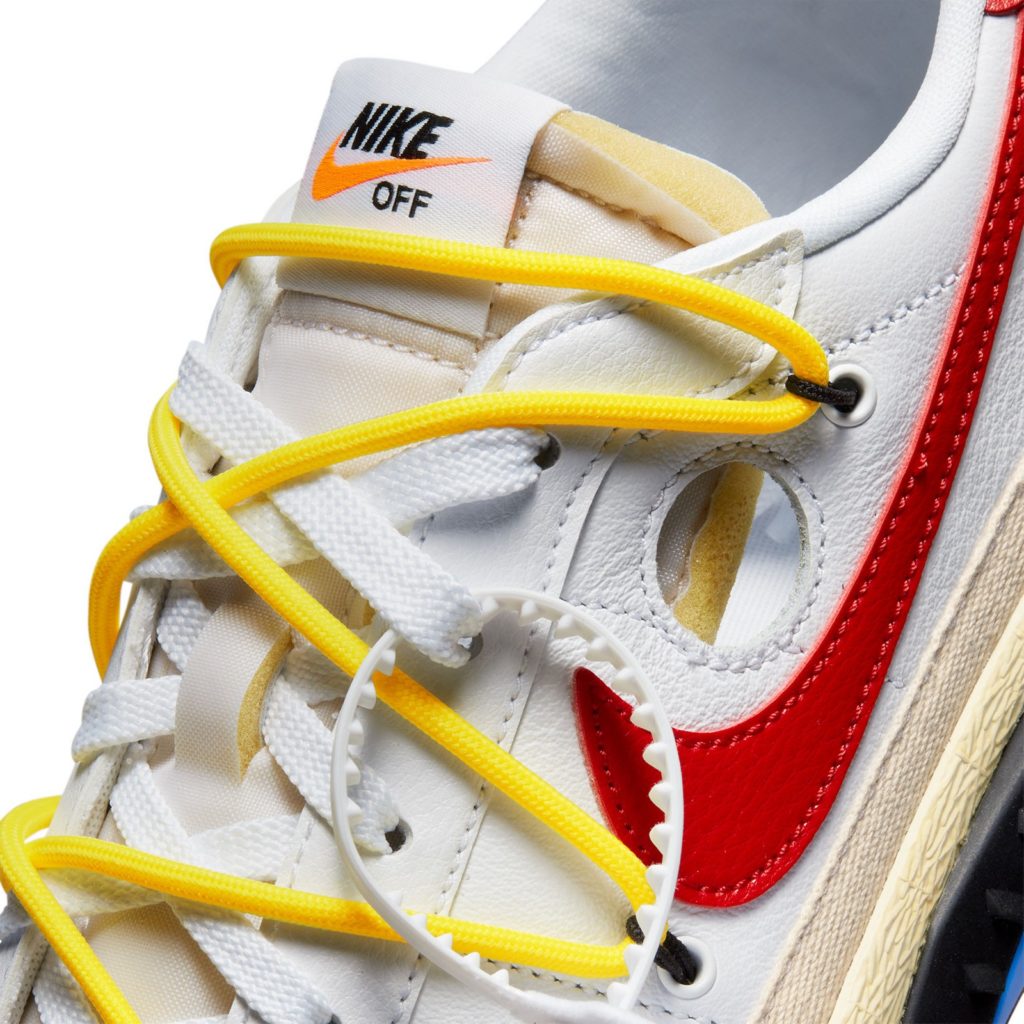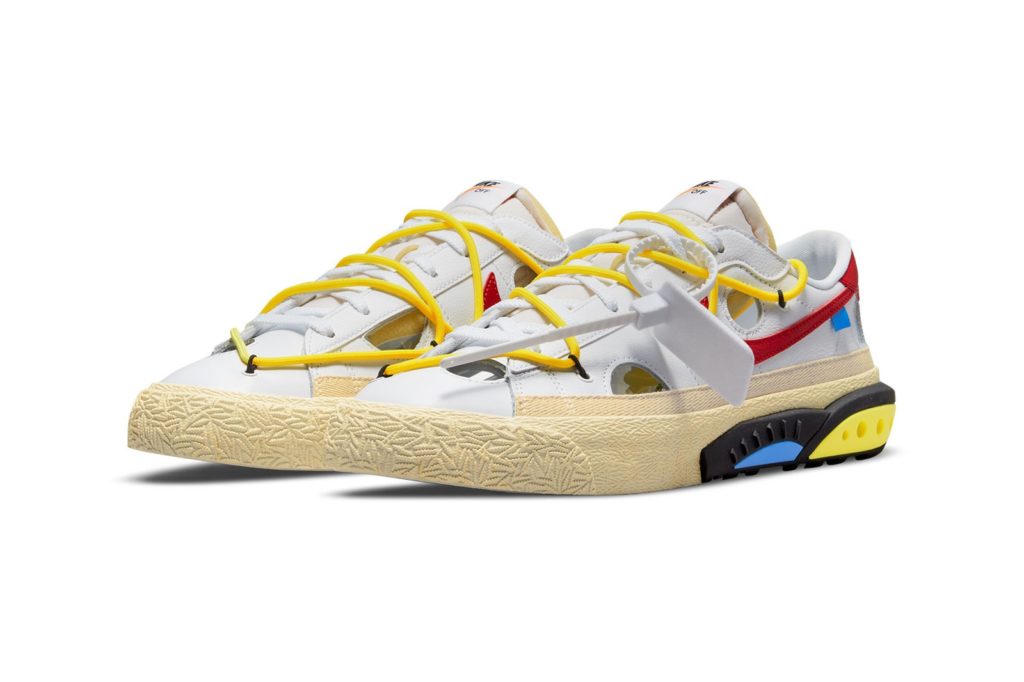 Sign up for our newsletter